View Our Projects
By Location or Region
By Project Type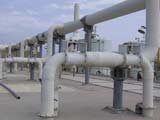 Robinson, Stafford & Rude, Inc. Clients
The RSRI client base includes clients in both government and private sectors, in both the United States and Canada. Government clients include city, county, state, province, federal and special agency clients across Canada and across the U.S. With today's availability of air flights, we are a matter of hours away from almost any location on the continent. We have conducted Value Management studies in more than 45 states and over three quarters of the Canadian Provinces.
Our experience with different types of projects is similarly broad, including:
Water & wastewater
Drainage & flood control
Transportation (Air, highway and rail)
Healthcare
Environmental restoration
Recreation
Fisheries
Harbors & docks
Education
Justice
Chemical processing
Tunnels and pipelines
Pumping systems
Fish related facilities
Military facilities
Aviation projects
Other buildings
Value management program development and audits
Our resources for team member expertise include more than 10,000 individuals in more than 100 firms across the U.S. and Canada. We can field a team for essentially any type of project with adequate notice. Examples of somewhat unusual types of expertise we have provided to our clients on past projects include:
DNA laboratory design specialist
Jail/Prison design and operations specialist
Arctic climate construction specialist
Artificial wetlands design specialist
Concert hall acoustics designer
Public records and historic archives specialist
Please use the search engine on this page to see what we have done in your geographic area and on projects similar to yours. Some of the more prominent projects on which we have worked are listed below:
Comprehensive Everglades Restoration Plan
RSRI conducted several VE workshops on the design of facilities that are a part of this $8 billion program to restore the water balance and ecology of a major portion of the Florida Everglades. Projects included very large above-ground stormwater runoff storage basins (150,000 Acre-feet and larger); large stormwater pumping facilities (thousands of CFS per location); canal systems; sheet-flow restoration systems; distribution and transfer canals; artificial wetlands construction and wetlands restoration projects. Implemented savings to date resulting from the Value Engineering studies have exceeded $85 million.
San Diego Clean Water Program
RSRI staff conducted more than 20 VE studies of San Diego's program to expand and upgrade wastewater conveyance and treatment throughout the San Diego Metropolitan area. The project included wastewater treatment plants, water reclamation plants (for water reuse), pipelines, force mains, marine outfalls and tunnels. Accepted savings on this $1 billion program exceeded $125 million.