Some of Our Projects

ACS Children's Center

New York City Lakes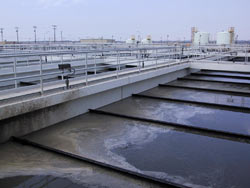 South Bay Wastewater Treatment Plant
Welcome to RSRI – Your Source for Value Management and Workshop Facilitation Services
Welcome to the Robinson, Stafford & Rude, Inc (RSRI) website. Our firm provides workshop facilitation services for all types of meetings and workshops, with particular expertise in Value Management studies. Our experience in Value Management reaches back to 1981, providing our clients with more than 30 years of combined experience in optimizing project and business system effectiveness. We conduct Value Engineering, Value Analysis, Value Planning and Value Management studies for our clients to improve the cost effectiveness of capital projects, business systems and products.
Bend Public Works selected RSRI, a Florida engineering firm to conduct an assessment of the engineering plan for the Surface Water Project.
Our leadership is certified in the practice of Value Management by SAVE, International®, the Value Management professional society. Though well-qualified in the full range of Value Management services, our strongest areas of expertise are in Value Engineering of capital projects and Value Management of business processes and systems.
Our experience in Value Engineering on capital projects spans the North American continent and ranges from such mundane projects as highway widening to such sophisticated projects as forensic DNA laboratory facilities. Our experience includes projects as small as a few hundred thousand dollars in construction cost to in excess of $2 billion.
Our business process improvement experience includes healthcare, records management, procurement, administrative systems and project management, as well as others.
Please visit the other pages in our website to learn more about RSRI and how we can help you become more cost-effective, on your projects and in your business processes.